HOW TO SELECT A DIFFERENT
BACKGROUND



BEHIND YOUR ATHLETE

​It will take you no time at all to log into your private online gallery, select your pose, change your background design, and then checkout through your gallery's shopping cart. Use these simple steps below to select a different background behind your athlete's pose.

​Log in or create an account on our website.



We will not be able to view the photos(s) that you've selected as "favorite" unless you are logged into your account on our website.


​Enter your new gallery password at "GALLERY ACCESS" on our website's home page.



​CLICK on the "SELECT BACKGROUND" box at the bottom of the screen to choose a different background in your online gallery.



CLICK on the different backgrounds from the pop-up window to make your selection.


​CLICK on the "HEART" on the top of your athlete's photo(s) to "FAVORITE" them...that's it!


We'll now be able to see all of the photos and new backgrounds you've selected as "favorite" so we can update your order.



SPORTS PACKAGE ORDERS:

Please remember to favorite only (1) Athlete Photo and (1) Team Photo or Memory Composite Photo.


​You can also contact our studio and email us your photo selection(s).


Please use the photo code found at the bottom of each photo when contacting our studio so we can fulfill your order with the correct photo.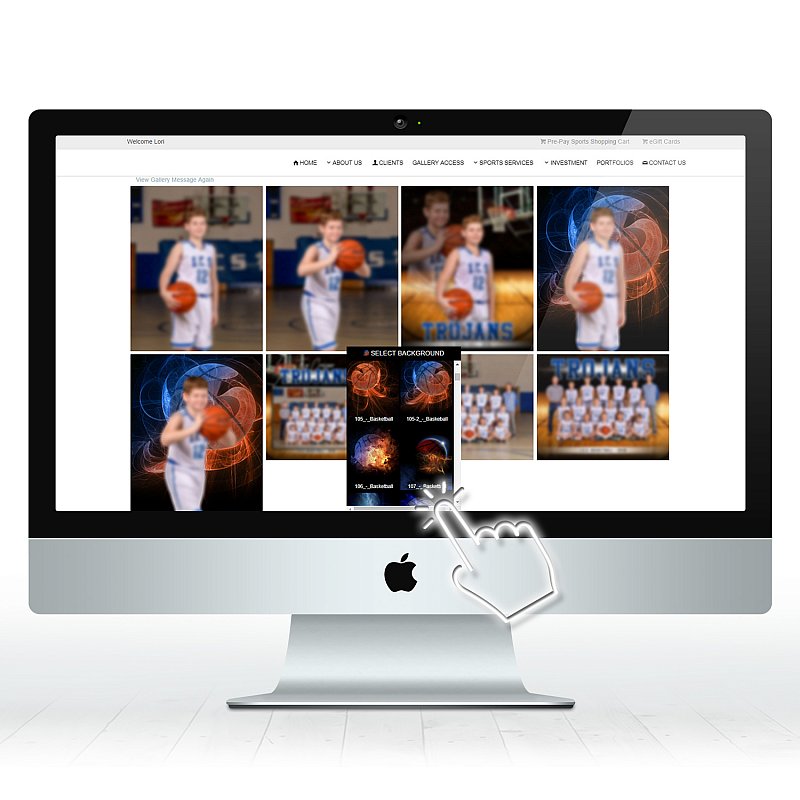 **NO SUBSTITUTIONS FOR SPORTS PACKAGES: In order for our studio to offer you the best possible pricing on our Sports Packages no substitutions are allowed.**
​​!! BACKGROUND DESIGN NOTICE !!

Because of the restrictions of certain poses, the Background Selection feature may not be available for every pose in your athlete's private gallery.
There is NO ADDITIONAL FEE for selecting a different Background Design. There is, however, an additional fee for upgrading to the Premium Design Style photos.
UPDATE YOUR BACKGROUND DESIGN BEFORE YOUR TEAM'S FIRST ORDER DEADLINE! Click or tap the link HERE to view our studio's Turnaround Timeline and see when your team's first order will be placed by our studio. Remember that our studio will use the DEFAULT athlete and team photos to fulfill your order if you did not update your selection by the deadline.
WHAT ARE THE DEFAULT ATHLETE AND TEAM PHOTOS? Click or tap the link HERE for more information. ​
NEED TO CONTACT OUR STUDIO ABOUT YOUR ORDER?


If you will feel more comfortable contacting our studio to update your order we ask that you contact us HERE​ via email. This will help our studio to avoid any mix-ups when updating your order.
Each photo in your gallery includes a unique "photo code.​" Please view the image to the right for an example of where your photo code is located when your mouse is hovering over a photo in your gallery.

When contacting our studio, we ask that you please use the exact photo code that is associated with the photo(s) you would like your order updated to.​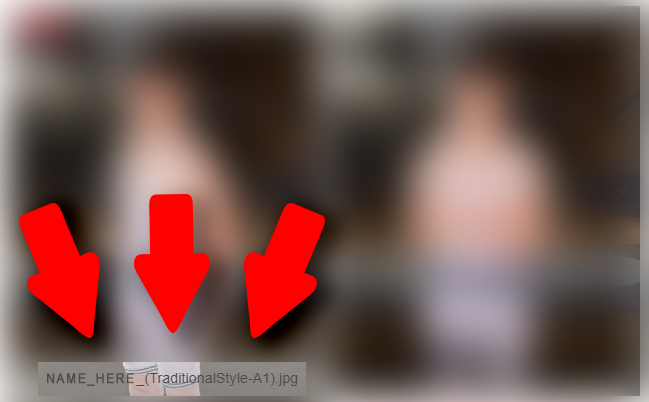 If you're unable to find an answer to your question here then we encourage you to contact our studio.​